Map and Location
Norfolk Island is located in the South Pacific Ocean - an area called Oceania.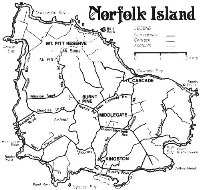 The island lies on the Norfolk Ridge which runs from New Zealand to New Caledonia. It lies 500 miles SSE of Noumea, 700 miles NW of Auckland, 900 miles east of Brisbane and 1100 miles NE of Sydney.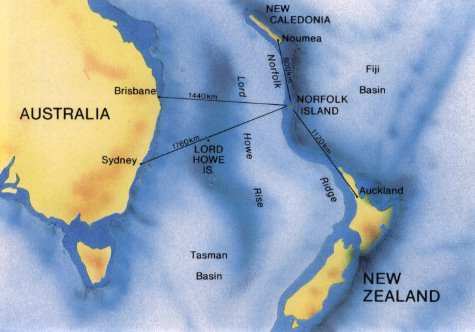 Norfolk Island's location in relation to its neighbouring countries.